I am Different®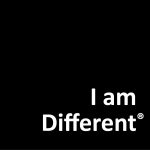 I am a Specialty
I am a Unicum
I have never been seen before
Only for collectors
Only for those who look for specialties
I am Different® is a brand new series of spectacular mini roses.
The roses are developed for customers who look for something special and really different.
There are currently 4 varieties in the series offered in limited quantities in 2017.
The roses are wrapped in quality paper bags with a rustic Nordic look and I am Different® logo.
Please contact our Sales Team for further information