Infinity®
New revolutionary potted rose
The new Infinity® line is a series of extravagant and long lasting roses
Very long durability of each flower (+5 weeks)
Thick leaves that prevent the plant from drying out quickly
Big well-shaped flowers (7 cm in diameter)
Ideal for indoor use – kept regularly moist
Suitable for pots and beds in the garden
Winter-hardy if planted from May to September
Winner of the Floradania Innovation Award 2012: Best Indoor Plant.
View the Infinity® consumer survey here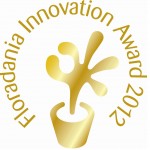 Infinity® White
Princess of Infinity®
Infinity® Pink
Infinity® Red
The beautiful Infinity® rose in the perfect shade of red.
Queen of Infinity®
King of Infinity®
Infinity® Evergreen™
Evergreen™ is beautiful rose that starts with a rosa colour and as it ages it turns comletely green and paperlike.
金Jinfinity™
Jinfinity™ is the new exclusive golden Infinity® rose. Jin means GOLD in Chinese.